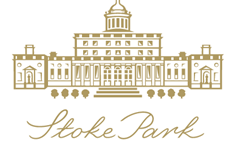 A New Future for Stoke Park
Public Exhibition of Proposed Vision: Friday 27th May & Saturday 28th May 2022
Our vision for Stoke Park is to bring the Estate into the 21st century, whilst protecting and enhancing its heritage. We are inviting you to see our proposed vision for the restoration of Stoke Park, the historic landscape and golf course. 
To find out more about our plans and for a chance to meet the team, learn more about how we're protecting the past and creating a new future for the estate, please come to one of our exhibition days at Stoke Park (Stoke Park, Park Road, Stoke Poges, Buckinghamshire, SL2 4PG)
Friday 27th May – 3pm-7pm
Saturday 28th May – 11am-5pm
We will also be holding a public event at Stoke Poges Village Centre. Further information for this event will be provided shortly.
If you would like to attend our exhibition or be kept up to date with the vision of Stoke Park, please do register below:
This website is owned and managed by SP Broadway on behalf of Stoke Park.
Our privacy policy explains what personal data or information we collect from you when you visit this website and / or provide your contact details/feedback, and how we use it.
Click here to view SP Broadway's privacy policy in full, or click here to view a shortened version focusing on the personal data and information we collect during public consultations.
If you have any questions or queries, please do not hesitate to contact James Newhall of SP Broadway on
07809 669387 or at james@spbroadway.com
Stoke Park, Park Road, Stoke Poges, Buckinghamshire SL2 4PG