A New Future for Stoke Park
KEY OBJECTIVES
The Stoke Park Community Outreach programme's primary objective will be to support and collaborate with local charitable organisations, to work on specific projects that support, engage, and have positive impact on the community, build long term relations, strategic partnerships and provide opportunities to help enrich the lives of young people through education, sport, culture and the arts.
WHO CAN APPLY?
Applicants that meet the following criteria: For projects from local charities, clubs & societies, community groups, or regional branches of national charities based on supporting residents or areas within Buckinghamshire. National charities will be considered if there is a potential for a regional focus. Projects that will deliver a positive and lasting benefit to the community particularly in the areas of the youth community, education, sports, culture and the arts. Projects that can demonstrate clear objectives, measurable outcomes and impacts will be considered.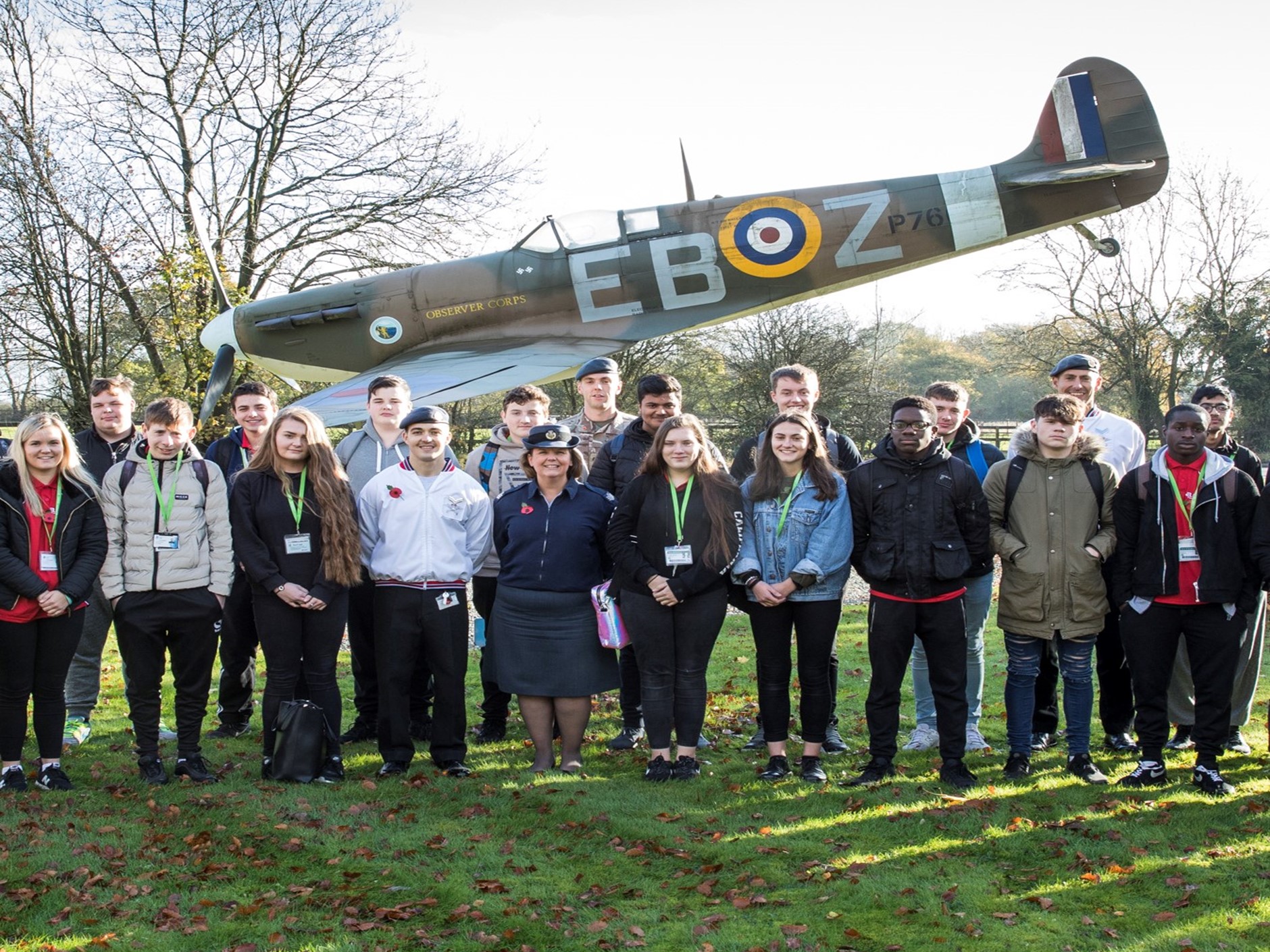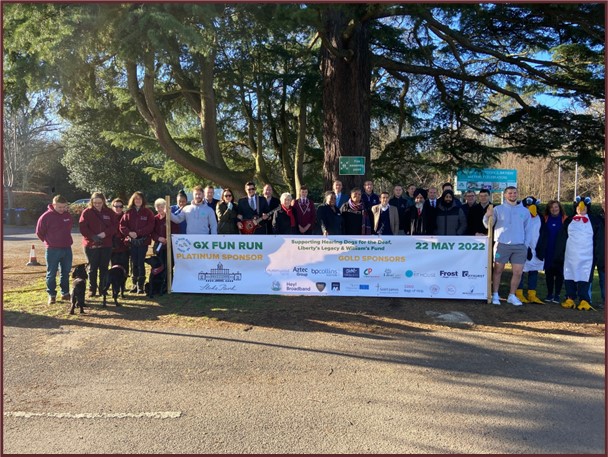 Stoke Park oversee an extensive community outreach/charitable programme. Since December 2021 Stoke Park have: 
LOCAL INITIATIVES/CHRISTMAS CAMPAIGN
Delivered 1000 Christmas Gifts to children in need and sick children through Buckinghamshire working with various charities and hospitals to distribute. In December 2022 we increased this to 1250 gifts.
Donated to Slough Foodbank ( December 2021 and 2022) which covers South Bucks.
Platinum sponsor of the Gerrards Cross Fun Run which supported 3 charities.
Donation towards supporting the Stoke Poges Horticultural Society Annual show of which Stoke Park are a Patron (2022/2023).
Sponsored the Stoke Poges Fete (2022/2023).
Sponsored and judged the Tourism, Leisure and Hospitality award at the Bucks Business Awards.
Sponsored the CAWC (Chiltern American Woman's Club) Christmas bazaar who's chosen charity this year is MND association (supporting Motor Neurone disease)
Funded promotional video for the Stoke Poges Memorial Gardens
Providing funding for Defibrillator casing for St Andrew's Church, Stoke Poges
Gerrard's Cross Picnic on the Park
Stoke Park sponsored this huge community event (£10,000) held in Gerrards Cross, celebrating King Charles's coronation – only a 15 minute drive from Stoke Park. Local residents enjoyed a selection of various stalls, including food, handy crafts and live entertainment. 
Golf Day in aid of SHOC (Slough Homeless Our Concern):
Former golf members of Stoke Park invited to play in a golf day to raise money for Slough Homeless Our Concern charity. Stoke Park were unable to attend on the day, however we donated £1000 to the charity: https://www.sloughhomeless.org.uk/
EDUCATION
Donation towards equipping the new STEAM cabin (Science, Tech, Engineering, Arts and Maths) at Stoke Poges School.
Funding of a new app for the charity Action4Youth which will allow schools to self-deliver Action4Youth's brilliant Inspiration Programme, and therefore delivering the programme to many more schools throughout Bucks.
We have also funded 2 Bucks schools which hadn't the resources to self-fund this programme into the curriculum.
Sponsored the reception at Action4Youth's Big Night out which celebrated inspiring and amazing people from the youth community in Bucks.
Grant funding towards 'The Junction' which catches disadvantaged young people at a critical point, offering crisis and wellbeing support, plus a community where they feel safe and supported.
COMMUNITY FUNDS
Launched Stoke Park in the Community Funds via Heart of Bucks/Berkshire Community Foundation – charities and community groups across Bucks/Berks are able to apply for grants of £5000 to the fund. A local area to Stoke Park (south of Wendover) had a huge number of applicants to the fund and grants have been made to the first round of funding. 
Awarded Queens Platinum Awards (via Berkshire Community Dounation) which is a £10,000 grant to the charity, Together as One (Aik Saath). 
SPORTS FOR DEVELOPMENT
Supporting 20 local athletes in a grassroots level through SportsAid to support future Olympians and Paralympians. Also working on inclusivity and activation programmes with SportsAid to help inspire local children and families into sport. 
Partner of The School Games: Stoke Park are sponsoring 'The School Games' an inclusive sports programme which will reach 20,000 children throughout Buckinghamshire. 'The School Games' have programmes which encourages children not just to compete, but also participate and works with both disabled and able bodied children. 
GOLF IN THE COMMUNITY – GolfPhin Partnership
Stoke Park has a desire to help local people access the great game of golf regardless of demographics. Breaking down the barriers of a sport often regarded as elitist, Stoke Park are committed to making golf affordable and accessible to all primary school children across South Bucks. We have initated talks with GolfPhin to deliver a golf programme which focusses on Health, Wellbeing and Education and we are working on a pilot scheme with a local school. 
RELIANCE FOUNDATION ESA CUP & STOKE PARK GRANTS – THE BOODLES TENNIS
One of the Reliance Foundation's key initiatives is the Education and Sports for All programme driven by the Foundation's Chairperson, Mrs Nita Ambani's vision to empower every child in India through the power of education and sport. The ESA program has so far touched the lives of over 22 million children, especially from marginalised backgrounds. 
The Reliance Foundation's ESA programme through Stoke Park's community outreach intiatives, is committed to supporting causes which have a positive impact within the local community. These efforts include working together with charities on various initiatives to inspire and encourage children and young people in education and sports in the local area. This included supporting local athletes, talent inclusion and local sporting events, as well as various education initiatives to support local schools, with a special focus on supporting underprivileged children. 
The award of the Reliance Foundation ESA Cup and charity grant was presented on each of the 5 days of The Boodles tennis event to the winner of the first match, and a £5,000 charity grant from Stoke Park donated to a different local charity on each day. Charities supported during this year's event were: Action4Youth, South Bucks Riding for the Disabled Association, Together as One, Slough Foodbank and Sport in Mind.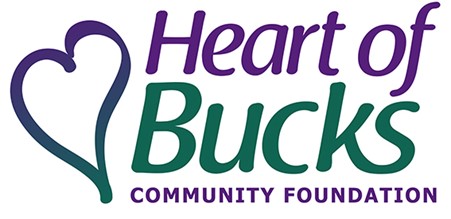 Stoke Park will set up a Community Fund in Buckinghamshire to be administered by Heart of Bucks, supporting local charities/community groups in local radius.
Heart of Bucks would administer Stoke Park in the Community fund, each identifying deserving causes. The programme of funding would be funded by Stoke Park. Individual grants of up to £5,000 would be available and identified through an application/selection process .
 Action4Youth
The Inspiration Programme helps address the needs of children and young people who lack an awareness of/or motivation to achieve opportunities available to them. Improves their work-readiness, education, life experiences, self-confidence and resilience and develops practical skills throughout the course including teamwork, leadership, research and presentation skills. Students do this by gaining hands-on experience of five sectors: community and environment, business, arts and culture, police and criminal justice, health and wellbeing.
 Each module is designed to enhance leadership and resilience in disadvantaged young people, broadening their horizons and helping them to achieve their own potential and ultimately social mobility.
 A core part of the programme is a "Business Experience", plus employee volunteering to deliver key sessions such as CV writing and public speaking.
The new model will involve self-delivery of the programme via schools, who are able to access all resources online/via a specialist app, yet still benefit from training and support from The Action4Youth team. It will contain all of the detailed information a teacher will need to deliver each of The Inspiration Programme's 30 sessions.
Training, support and quality control will be provided by Action4Youth's Inspiration Programme team to ensure teachers have all of the information and support they need to be able to deliver the programme successfully. Quality control visits will check a session as well as the student's attendance at the programme and their work to ensure appropriate standards are being met.
Stoke Park will fund the app development and implementation in 3 local schools.
 The potential reach of the app is 30 schools in years one and two, and an average of 150 students per school, thus 4500 children in total. Exponential growth is expected in the years to follow.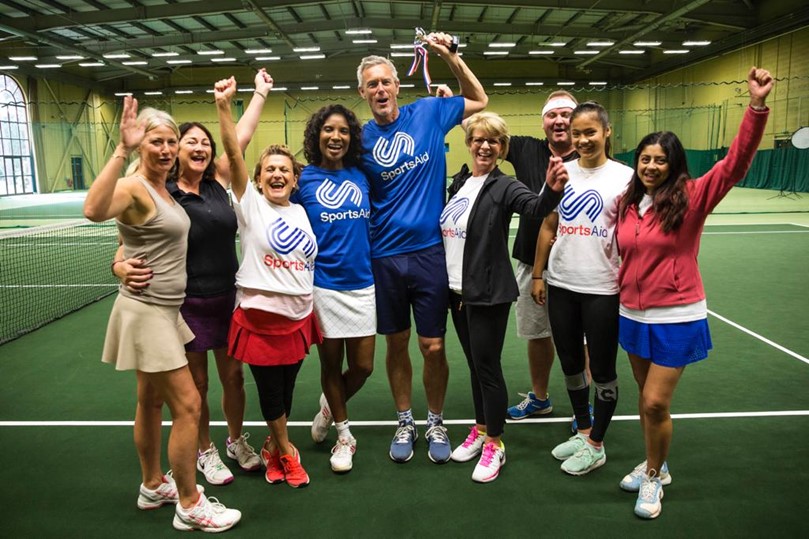 Stoke Park has worked with SportsAid since 2006 hosting Elton John concerts and special fundraising initiatives where we have welcomed future sports stars to mix with Olympic and World Champions. We have the opportunity to upscale our efforts to support future Olympic and Paralympic stars from Buckinghamshire. The partnership between SportsAid and Stoke Park would address issues such as: equality, diversity and inclusion; as well as the development of women's sport; and the wider challenges for young people around self-esteem,  mental well-being, personal development and responsibility.
The key elements of the proposed partnership would include :
Supporting 20 Athlete Awards – ensuring scale, reach, diversity and regional impact. Stoke Park would be making a significant impact in supporting UK athletes especially in the local area
Peer to Peer Inspiration – the athletes become ambassadors for the project, championing local communities to engage in sport and the associated benefits and helping inspire local children through outreach events. Supported by leading sports comms agency SportsBeat the peer to peer activity will have several facets: in person activity, online sessions and this wider media syndication of content and stories.
Activation – proactive outreach activity to create opportunities to access sport. This partnership would upscale Stoke Park's pre-existing legacy of support and could also culminate in the SportsAid 50th anniversary activities in 2026 which could also be marked with an event at Stoke Park, as well as outreach activities at Stoke Park when it reopens.
If you have any questions or queries relating to the consultation, please do not hesitate to contact the team at ndownie@stokepark.com
Stoke Park, Park Road, Stoke Poges, Buckinghamshire SL2 4PG